ADWDA eNewsletter
ADWDA produces and distributes a quarterly newsletter to its members and subscribers.
Subscribe to receive ADWDA eNews direct in your inbox by joining our mailing list.
View past eNews editions below:
Ivanhoe Dorper Ram Sale
Commercial vs. Stud Dorpers
The Dorper at the cross roads?
Quick facts for lamb feedlotting
Business Spotlight: Holland Stocklift
The power of DNA parentage testing
Tips for transporting livestock
Farm Audits - can you stand by what you sell?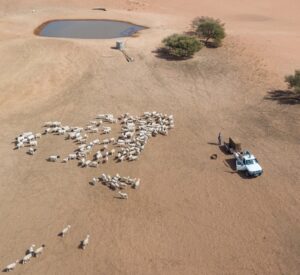 New ADWDA Secretary appointed
Managing a drought in marginal pastoral country
The musings of a retired founding Dorper breeder
Spring outlook with Troy Hartman, Nutrien Ag Solutions
Business Spotlight: Beachport Liquid Minerals
Why use genomics in sheep breeding?
What you need to know about the new NVDs